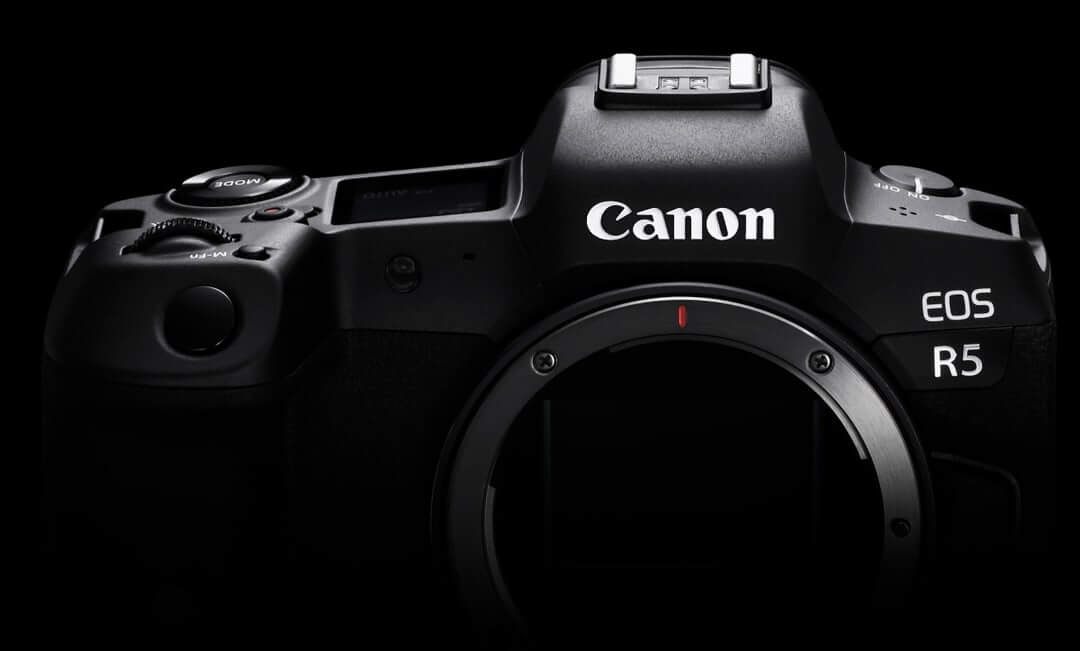 21 Apr

The New Canon EOS R5 Is For Videographers More Than Photographers

I am going to state something that might divide the room.

I know that the new Canon EOS R5 has been announced and the specs are already out there. They are impressive, they are. But I'll be very direct with you, the Canon EOS R5 is definitely for videographers and video shooters more than it is photographers.

There, I said it.

I shoot both video and photography for what I do and I have worked with many systems, including owning Canon, Fuji, Nikon as well as Sony's polarizing A7S II and A7R II cameras. Both having their own strengths, one towards video (A7S II) and the other, photography (A7R II).

After looking at the specs of the new Canon EOS R5, it's clear to me, that it's for videographers first, hands down.

Here's why.
Why The Canon EOS R5 Is For Videographers More Than Photographers
1/ 8K Video Resolution at 30 fps
This feature alone should be the one that convinces you. Seems like Canon has just hopscotched right to 8K. Is this a great move? Of course, it is.
You can even have Dual Pixel Auto-Focus on during 8K RAW 30 fps filming, great for keeping your subject locked in while you shoot movie theatre sized video. The video itself is full-frame too, with no cropped factor, which is a welcomed change compared to Canon's previous 4K systems.
Still not convinced?
2/ Full-Frame 4K Resolution at 120 fps
They have also improved their 4K capabilities in the Canon EOS R5 too, offering 4K resolution at 120 frames per second (fps). No more cropped 4k! This will help with better slow motion, more control with frame rates in different situations and more flexibility to control bumps and turn them into smoother shots in post. Canon's Dual Pixel Auto-Focus is also available in all 4K frame rates as well.
3/ 10-Bit Video Recording
With 4.2.2, 10-Bit Video Internal Recording in C-LOG, this makes it easy to get more of those beautiful Canon colours to shine in post-production. Are you convinced yet?
4/ 5-Axis Image Stabilization With RF Lenses
If you are still not convinced that this is a videographer's small kit dream, how about the fact that it will have 5-axis stabilization when paired with the new Canon RF lenses through IBIS and Optical Stabilization. If you get shaky footage with Canon EOS R5 paired with Canon RF lenses, you would really have to do something wrong while filming. 5-axis stabilization will help with all aspects of your photography, but most importantly, your video production, editing, and post-production times.
5/Dual Memory Card Slots
This is just one more reason that the new Canon EOS R5 mirrorless, full-frame camera is a proper video camera above a photographer's camera. How many times are you on a photoshoot and you burn through a memory card slot's worth of shots? This feature is definitely for managing the 8K Resolution, the improved 4K and the big video files that will ultimately come with shooting video with this camera.
Will it be a great photography camera?
No doubt.
It has some great ingredients and bones to make it a stellar mirrorless, full-frame photography monster.
It has image stabilization on the body and lenses, perfect for long lens work like the extending new Canon RF 70-200mm f2.8 L or the recently announced Canon RF 100-500mm f4.5-7.1 L. The new Canon EOS R5 can perform 20fps with an electronic shutter and 12fps with the mechanical shutter and with the very quick Dual Pixel Auto-Focus, and you have a great sports photographer's camera.
The Bottom Line
Even though this camera has the body of a photographer's camera, make no joke about it, this is more skewed to focus on videographers. It wants to dig in against the Blackmagic Pocket Cinema Camera 8K and others like it. What's great about it, is you don't have to sacrifice much if you are a photographer or a videographer.
If you are still a photographer looking for an upgrade to a proper mirrorless Canon camera, and you take photos or videos for your work or passion, this will still have you covered either way. I have worked with Canon systems a long time and I absolutely welcome the Canon EOS R5 into the mix. It will shake up the mirrorless camera world and provide a worthy competitor to new camera systems yet to come out.
In my opinion, this is the most exciting camera system that Canon has come out in their history and I look forward to trying it out further. I hope Sony is watching, they might have to go back to the drawing board with the long-awaited Sony A7S III after they get their hands on this camera.
For more information about the Canon EOS R5 mirrorless, full-frame camera, be sure to visit their website and sign up for more details.
Photos by Canon.
Read more from me: